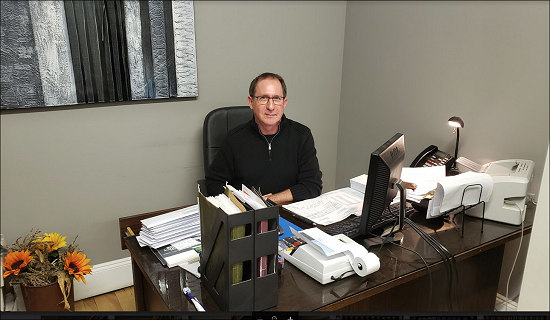 Brad Patterson
Owner
Brad resides in the beautiful community of Somerset. After many years of working together with father in the painting industry, in June of 1999 Brad opened his own Benjamin Moore signature store in Coldbrook. To grow the business a second location was opened in New Minas in 2009. Merging both locations in 2013 he moved to the town of Kentville. This central location is more accessible to clients that showcases a charming bright showroom that has allowed the business to flourish. After 20 years of business and providing exceptional products and services to the valley Brad and his team look forward to many more.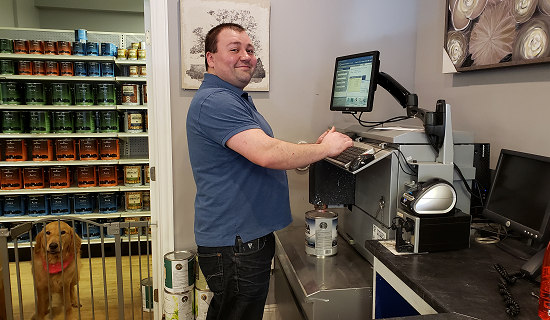 Graham Taylor Paint Technician
aka ( the mover and the mixer )
Graham began his career in his home town of Canning where he learned the technique of paint mixing, tinting and the ability to tweak and create custom colours. Graham joined us this year and has become an important part of the staff. He enjoys the busy atmosphere and helping both contractors and home owners. Also his ability to pick up 5 gallon buckets of paint like they're empty continues to impress us everyday.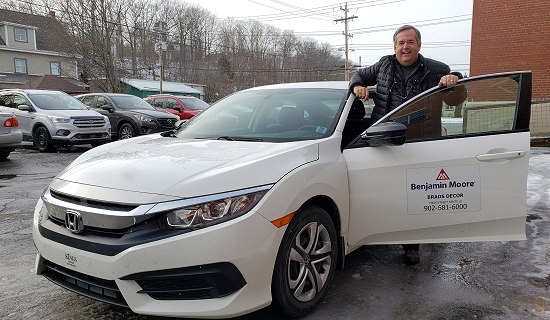 Mark Paish
Outside Sales / Commercial Industrial Accounts
Mark has lived in the valley for the past 50 years. Of those 50 years he has been selling paint for 40 of them. Mark started in the paint business with his dad (Robert) in 1979 on Gaspereau Ave in Wolfville. After moving the store to New Minas and a new name "Paishs Paint" they continued with Selling Benjamin Moore paint until 1999 when they decided mutually to close the store. Mark then moved to Maple Leaf Timbr Mart in Canning and continued to sell BM paint. In February 2016 he joined the team here at Brad's and hasn't looked back. When you have a paint question, if Mark can't give you the answer he will be darn sure to find one.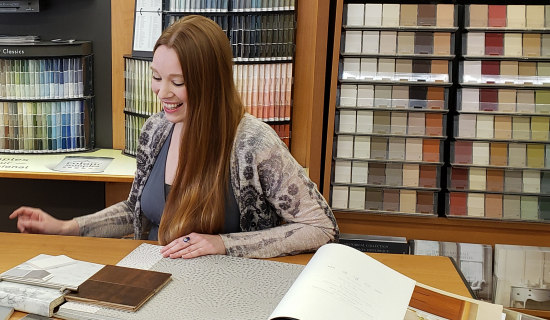 Ashley Simons
Decorator/ Colour Consultant & Sales
Ashley is a Kentville local, with family ties that go back several generations. She has 14 years of experience in various aspects of interior decorating and sales and is very happy to be a part of the team here at Brad's. If you are having difficulty selecting window coverings, paint colours or even which walls to paint, this is her specialty. She will show you the options to help make your decision and ease your mind.
Don't forget to pat Charlie
Our Shop Dog!